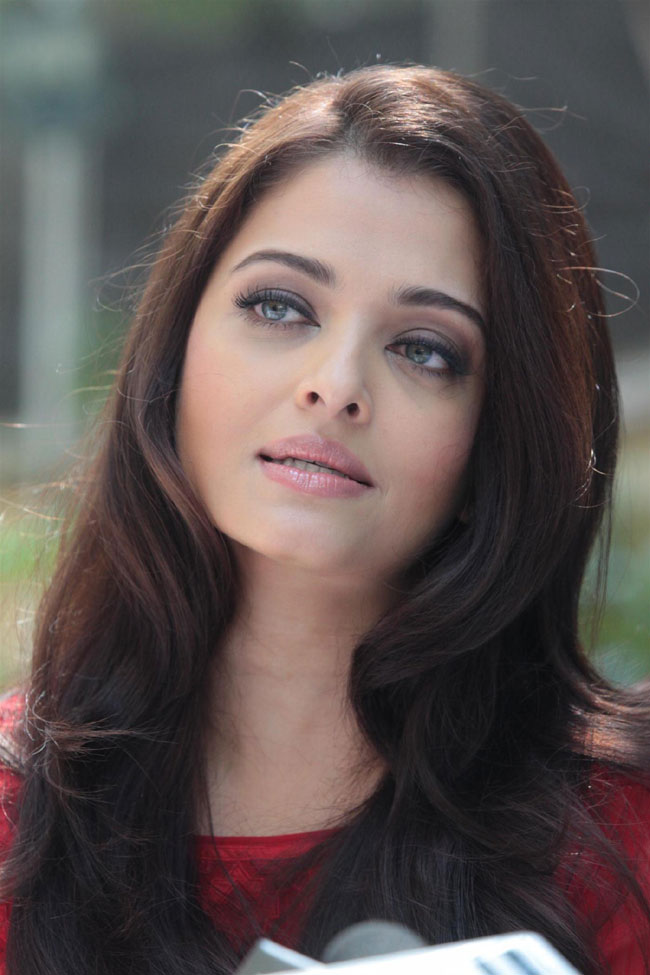 Aishwarya Rai Bachchan


Aishwarya Rai Bachchan is one of the most beautiful and popular actresses in the Indian hindi movie industry. Aishwarya Rai referred to as "the most beautiful woman in the world". She was awarded the Padma Shri by the Government of India in 2009. Aishwarya Rai Bachchan known as Aish in the Bollywood. She has done movies in languages like Hindi, Tamil, English, Bengali, Urdu and Kannada.
Name - Aishwarya Rai Bachchan
Birth Name - Aishwarya krishnaraj rai
Date of Birth - 1 November 1973
Birth Place - Mangalore, Karnataka, India
Occupation - Indian film Actress and Model

Height - 5' 5″
Eye color - Blue-Green
Residence - Mumbai, Maharashtra, India
Nicknames - Ash, Gullu
Husband - Abhishek Bachchan
Children - Aaradhya Bachchan
Parents - Krishnaraj Rai and Vrinda Rai


Education:-
She completed her primary and secondary education in Mumbai. Her Schooling from Arya Vidhya Mandir High School in Mumbai, and then went to Jai Hind College. After then joined DG Ruparel College in Matunga.

Family detail:-
Aishwarya Rai was born on 1 November 1973 in Mangalore, Karnataka, India. She was born into a traditional south Indian family. Her Father Krishnaraj Rai is a Army biologist and her mother Vrinda Rai is an author. She have one elder brother, Aditya Rai, who is an engineer in the merchant navy. He had produced Rai's movie 'Dil Ka Rishta'.
Aishwarya Rai married to fellow actor Abishek Bchchan in 20 April 2007. Aishwarya rai has one baby child her name is Aaradhya Bachchan , who was born on 16 November 2011. Aishwarya rai doughter in low of Amitabh Bachchan and Jaya Bachchan. Her sister in low Shweta Bachchan Nanda.
Facts of Aishwarya Rai Bachchan:-

1. Aishwarya rai was first runner-up of the Miss India contest and the winner of the Miss World contest of 1994.
2. She has been honoured with 2 Filmfare Award, 2 Screen Awards, and 2 IIFA Awards.
3. Aishwarya started her filmy career through a Tamil Movie 'Iruvar' (1997) directed by Mani Ratnam.
4. Her first Bollywood film Aur Pyaar Ho Gaya, a romantic comedy opposite Bobby Deol.
5. Aishwarya start to get success with 'Hum Dil De Chuke Sanam' , Mohabbatein and with films like 'Devdas', "Hamara Dil Aapke Paas Hai".
6. She won a Filmfare Award for Best Actress for Hum Dil De Chuke Sanam.
7. In 2002, she won 2 Star Screen Award for first international movie is "Devdas"
8. Aishwarya Rai have amazing face, gracious beauty and attractive green eyes make her one of the most popular celebrity in the world.
9. Aamir Khan and Aishwarya Rai Bachchan are the only stars to advertise for both Coca Cola and Pepsi.
10. Aishwarya take training of classical dance and music for five years while she is in 9th class.
11. She is the Brand Ambassador of many big brands like L'Oreal Paris, Nakshatra Diamond and many others.
12. The first Indian actress to be on the jury of the Cannes International Film Festival.
13. Has made over 50 music videos in only seven years.

Top Movies of aishwraya Rai Bchchan:-

1. Devdas (2002)
2. Josh (2000)
3. Shabd (2005)
4. Dhoom 2 (2006)
5. Guzaarish (2010)
6. Jodhaa Akbar (2008)
7. Guru (2007)
8. Mohabbatein (2000)
9. Khakee (2004)
10. Hum di chuke sanam (1999)
11. Taal (1999)
12. Jeans (1998)

Aishwarya Rai Bachchan Awards:-
1. Filmfare Award for Best Actress
2003 - Devdas, 2000 - Hum Dil De Chuke Sanam
2. 2009 - Padma Shri award.
3. Zee Cine Award
2000 – Lux Face of the Year
2003 – Devdas, 2000 - Hum Dil De Chuke Sanam
4. IIFA Award for Best Actress
2003 – Devdas, 2000 - Hum Dil De Chuke Sanam

Quotation by Aishwarya Rai Bachchan:-


1. Life is a stage, and we are all characters. So play your part and play it well!
2. I'm like the Terminator. I won't stop till I win. Just everything must be perfect.
3. I'm just an average woman with average concerns.
4. Looks are not everything. I am not going to look beautiful all the time.
5. You give to the world your greatest gift when you're being yourself
6. For me, it's not about breaking big in Hollywood, but having interesting experiences.
7. My family is my strength and my weakness.