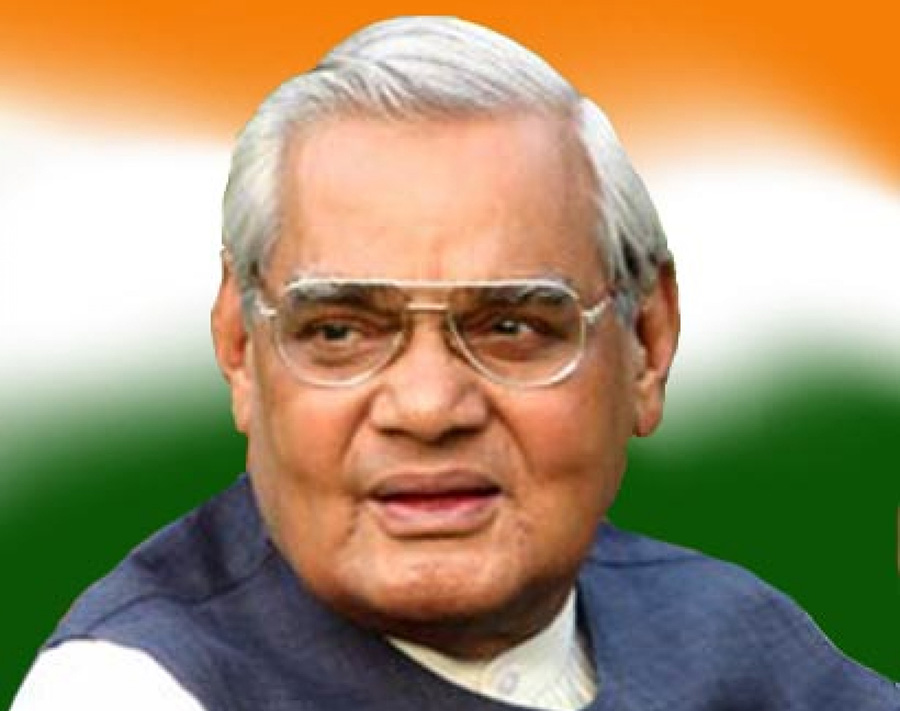 Biography Atal Bihari Vajpayee | About Former Prime Minister of India Vajpayee
Atal Bihari Vajpayee was the great personality by his thoughts and nature. He Plays vital role in Indian Politics. He is ideal for every politician and people of India.
He became 3 times prime minister first time Prime Minister for 13 days from 16 May to 31 May, 1996. He served only 13 days as prime minister becuase lack of numbers and failing to attract support from other parties.
Second time he again become a Prime Minister for a period of 13 months from March 19, 1998 to April 1999,
Finally, third time for a full term from 13 October 1999 to May 13, 2004.
Born
25 dec, 1924 (age 90), Gwalior state
Father
Krishna Bihari Vajpayee
Mother
Krishna Devi
Married
No
Education
Lakshmibai college, DAV College, Kanpur,
Chhatrapati Shahu Ji Maharaj University.
Nationality
Indian
Political party
Bhartiya Janata Party ( BJP )
Nationality
Indian
Nationality
Indian
Awards to Atal Bihari Vajpayee : -
1992 - Padma Vibhushan
1994 - Lokmanya Tilak Award
1994 - Best Parliamentarian Award
2015 – Bharat Ratna
Atal Bihari Vajpayee received the country's highest civilian honour, the Bharat Ratna award from President Pranab Mukherjee in 25dec,2015. He was the man who helped build the Bharatiya Janata Party ( BJP ). Atal Bihari Vajpayee a leader of the Bharatiya Janata Party (BJP).
Atal Bihari Vajpayee was born on December 25, 1924 into a middle-class Braminh family in Gwalior, Madhya Prades. His father, Krishna Bihari Vajpayee, was a poet and a schoolmaster in his hometown. and his mother was Krishna Devi, she was a house wife. His grandfather name was Pandit Shyam Lal Vajpayee. Educated at Victoria College (now Laxmibai College), Chhatrapati Shahu Ji Maharaj University, DAV College, Kanpur. He attended the Saraswati Shishu Mandir and later went to Victoria College from where he graduated with distinction in Hindi, English and Sanskrit.
Shri Vajpayee participated in the freedom struggle and went to jail in 1942. Atal Bihari Vajpayee won his first election to Parliament in 1957 and become a member of parliament since 1957. Vajpayee was respected for his poetry and as an eloquent speaker, He is fond of Indian music and dance.
Atal Bihari vajpayee contribution and important work :-
1. India's second nuclear test at Pokhran, in May 1998, also took place during his tenure.
2. Three-time Prime Minister, Mr Vajpayee is considered the gold standard of leadership in the BJP.
3. He also joined the Rashtriya Swayamsevak Sangh (RSS) as a swayamsevak in 1939.
4. Shri Vajpayee has participated in various social and cultural activities. He has been a Member of the National Integration Council since 1961.
5. Lahore summit
6. AIADMK's withdrawal from coalition
7. Kargil War